Quiz Time : A fun little Disney Quiz for the child in you!
Updated: Aug 30, 2021
Yesterday , I watched Cruella on Disney+ Hotstar and I have to say the movie was amazing. Cruella remined me how Disney movies are so much fun!
So, here is a fun little Disney Quiz for you all.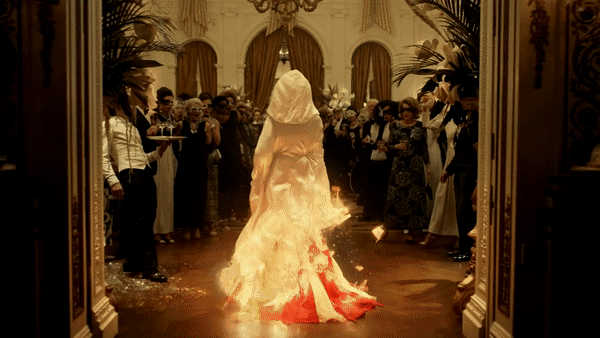 Q1 what is the meaning of 'hakuna matata'?
a) Enjoy your life
b) Seize the day
c) No worries
It means no worries for the rest of your days; it's a problem free philosophy ,Hakuna Matata.
This one is from "The Lion King".
Q2 which Disney villain was played by Angelina Jolie?
a) Cruella
b) Maleficient
c) Ursula
I love how Disney is creating origin stories of Disney Villains - Angelina Jolie's Maleficent and the latest villain story , Cruella ; both the movies are absolutely stunning.
Q3 what was the name of the restaurant in 'Ratatouille'?
a) Tony's restaurant
b) La Regina
c) Le Bistrot de Remy
Q4 Who was the first black Disney princess?
a) Tiana
b) Moana
c) Hag
Q5 What was Nemo's mother's name?
a) Marlin
b) Coral
c) Deb
Finding Nemo is a childhood favourite. Period.
Q6 Who played the character of Cruella?
a) Emma Thompsons
b) Emily Beecham
c) Emma Stone
Watch this stunning movie now on Disney+ Hotstar.
Q7 what is the name of the protagonist in the movie 'Tangled'?
a) Aurora
b) Flynn
c) Rapunzel
Q8 Which of the following is not a princess in the movie 'The little mermaid'?
a) Ariel
b) Andrina
c) Merida
Q9 what was the name of the protagonist in 'Brave'?
a) Mulan
b) Merida
c) Tinkerbell
Q10 Disney introduced its first animated openly gay character in which movie?
a) Out
b) In A Heartbeat
c) Onward
Q11 Dory suffers from-
a) Hallucinations
b) OCD
c) Short term memory loss
Q12 What is the name of Tarzan's adopted mother?
a) Tyna
b) Kala
c) Moana
Q13 "All you need is a little faith, trust and ……..
a) Patience
b) Magic
c) Pixie dust
Q14 who raised Mowgli in 'The Jungle Book'?
a) Tigers
b) Wolves
c) Bears
Q15 name the villain in 'Alice in Wonderland'?
a) The Evil Queen
b) The Red Queen
c) Ursula